What else do you need to

grow your small business?
About Us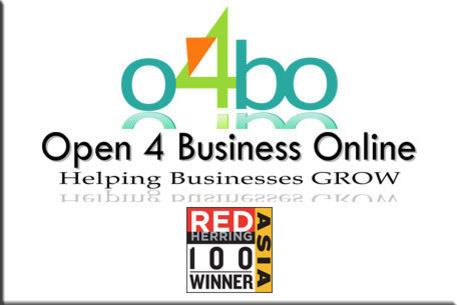 Because business successs comes from helping others have success.
It all started three years ago when we accepted subscriptions and created small business websites. From a few suscriptions, now we cater almost all line of business websites, Resorts, Hotels, Bed and Breakfasts, Local Retail, Restaurants, Reception/Banquet, Catering, Entertainment, Shopping, Novelty, Services, School and even Municipality and Barangay websites.
We do business networking events often to help our subscribers accelerate and sustain success by making connections and building enduring, mutually beneficial relationships with other business owners to include in their network and expand their sphere of influence.
We also have a series of sites that lists our subscribers thereby giving them presence on World Wide Web. All of our subscribers gets a listing on one or more of our Explorer 4 Websites, with their logo, a full description and if they have a website of their own, a link to it. The subscribers chooses which of the Explorer 4 sites he wants to be listed on based on his target costumers.
Open 4 Business Online provides Information Technology for Small to Medium sized businesses that don't have it. We give our subscribers most if not all the Software and Services any Small Business might need to grow, all for less than a daily Tall Starbucks.
What they say about Open 4 Business Online
Open 4 Business Online and the team have been working together for over a year now and I am very pleased. I love the design and intuitive navigation, arrangement, and organization of the site. It is truly unique and exactly what I wanted. It helps our business to gather more guests because of the useful tabs being used in our site. They made our site as an "eye-catching" because of its elegant design. Great job Open 4 Business Online!

The price is right at all levels of package that Open 4 Business Online offers. But the thing I like best is their support. I will not ever consider moving my website to another service.

O4BO has awesome customer service! Your support staff has always been so kind, helpful, smart and understanding.

Open 4 Business Online lets me focus on my business, not on design tweaks and SEO. It's really easy to edit and adapt, and in the hands of a good designer, it really sings.

Beautiful themes, great support. Optimized for speed, security and results. Seriously, what else could you ask for? Open 4 Business Online rocks!

Open 4 Business Online has the winning combination of experience creativity, professionalism and the highest standards of quality.

I'm so thankful that we chose to have our site built on Open 4 Business Online. The design flexibility and customization is incredible. While the consistency and performance is unmatched.

Open 4 Business Online not only provides an excellent service, they continue to have their front-line technical and customer service support provide exemplary service.

When it comes to creating professional, attractive, and effective websites, there is no company that can surpass Open 4 Business Online. Thanks to their talent, our site has taken off in the search engines like a rocket. In this day and age, it is impossible to get ahead as a business without the support of gurus like Open 4 Business Online standing behind you.

I couldn't be happier with my choice of choosing Open 4 Business Online for our municipality's website. Their team were easy to work with and helped us make a terrific website in a short amount of time.

O4BO is a superior provider of ecommerce store fronts and I'm impressed at how easy it is to create a fashion related business with all sorts of free trainings to assist even a beginner in setting up and selling.

Open 4 Business Online has been the driving force that has launched our barangay into the media spotlight gaining us publicity through a brad cross-section of media.
Our Address
RESEARCH AND DEVELOPMENT OFFICE
+63 929 502 6851
Suite 36E Serenity Tower Corner General Luna
Makati Ave. Makati City,
National Capital Region,
Philippines
SALES AND MARKETING OFFICE
+19512600793 | +19413127461
102 Woodlily Pl The Woodlands,
TX,
77382